Google brings masterpieces from Prado direct to armchair art lovers
Globe-trotting technology allows works of Goya, Velázquez and Bosch to be seen in finest detail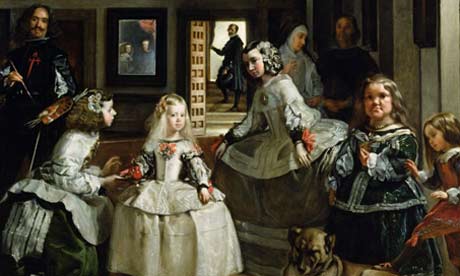 "The Google Earth images have a resolution of 14,000 megapixels, some 1,400 times greater than a picture taken on a standard 10 megapixel camera. They were sewn together digitally from more than 8,000 high-resolution photographs of sections of the paintings.
Some of the original masterpieces, such as the 3.3- by 2.8-metre Titian portrait of Emperor Charles V, are so large that it is impossible to get close enough to see minute details in the original. "You would need a three-metre-high stepladder," said Clara Rivera of Google.
The Prado's director, Miguel Zugaza, said that among other things, he had used the images to check the quality of restoration work. He added that Google's gigapixel gallery was especially useful for paintings such as The Garden of Earthly Delights, which contained so much detail it was difficult to take it all in, even after seeing the painting many times.
Zugaza conceded that a photographic image, however precise, could never replace the original. "This shows you the body of the painting, but what you won't find here is the soul," he said. "You can only find that by looking at the original."
People wanting to see the masterpieces must have first installed Google Earth, which can be downloaded from the Google website. The pictures can be found in the preview section of the geographic web part of the layers menu of Google Earth."
Giles Tremlett Guardian 14 January 2009
© Guardian News and Media Limited 2009